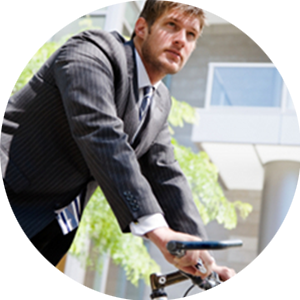 We love talking to you, our client. But we will never talk tech talk to you. There is no need for you to be a tech wizard – we are. If you have trouble understanding anything I'll be happy to explain (and explain again) <– (repeat if necessary).
We pledge that we will give you the very best service we can. You will get a product from us that is most specific to you and your company's requirements. If you don't need a service we will won't sell it to you. And if there is something you don't want – tell us.
We always use the latest technology. If we haven't used a specific technology before we will learn how to use it. If we have to learn we won't charge you for it. Simples.
If you need anything, we will reply quickly. We are keeping response time to a minimum. Communication is at the heart of a fantastic service – so please contact us, mail us, tweet us, Skype us, FaceTime us, message us, call us or send us a letter (or a carrier pigeon, we don't mind).
Our aim is to provide you with a great service – so great actually that you will recommend us to your contacts, colleagues or friends. And if you do, there will be chocolate.
We realise that as a company we also have social responsibility. That's why we pledge to donate 10% of our profits to charity. We support Plan International and other charities. And we are always happy to sponsor if someone does a charity run or similar.
This is our pledge to you as our client.
"When the spirits are low, when the day appears dark, when work becomes monotonous, when hope hardly seems worth having, just mount a bicycle and go out for a spin down the road, without thought on anything but the ride you are taking."
Arthur Conan Doyle